YES.
It's always best to order a colour chart and/or tester pot first.
WHY?
You never want to rely on just the online colour charts, as they are not accurate, monitor colours vary and your screen is not your wall!
WHAT IS SO SPECIAL ABOUT YOUR COLOUR CHART?
The official Graphenstone natural colour chart has samples of the actual Graphenstone natural paint used for the swatches.
It's not a printed 'fake' painted colour chart like the majority of paint swatch charts out there for other brands.
It's also not mass produced colour chart, but a high quality accurate selection of colour swatches.
WHERE CAN I ORDER A HAND PAINTED SWATCH CARD? Order from here
PLEASE NOTE!
We mix all colours to your order, we hold no 'colours' in stock. Everything is custom mixed for you and as such we cannot accept returns of any coloured paint.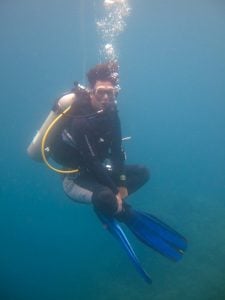 Hi! I'm Chris,  the founder of The Organic & Natural Paint Co, and I'm focused on the education and promotion of natural non toxic alternatives to chemical laden everyday products that we just take for granted. We have a choice, and I want to raise awareness of alternative products that don't actually harm us!
This company is my way of pushing the awareness of better indoor air quality, something that I am personally passionate about due to my own children's breathing medical conditions. I just couldn't paint with big brand standard petrochemical paint any longer and wanted another solution.
Read more: About me
Twitter: NaturalPaintCo
Instagram: thenaturalpaintco