We offer 2 types of tester pots on most products on all pages (in the drop down box on the product page)
1) 
'Colour Tester 100ml – (Standard colour matched pot for all Graphenstone paints)'
£4.99 per tester pot.
We use our
Graphenstone Grafclean Premium
paint to offer sample pots in all colours we offer. The colour of this tester is exactly the same as the colour in the other paint ranges, which is why we offer it as a standard tester pot (as it's cheaper as we can use this one paint for all colours). We mix this per order.
​
2) 'Colour Tester 100ml – (In this specific paint to test texture or sheen)' £7.80 per tester pot.
For people who want to check the exact paint, we also offer a tester pot in the actual paint (for people who want to check texture / consistency) as the colour is exactly the same as the standard tester pot.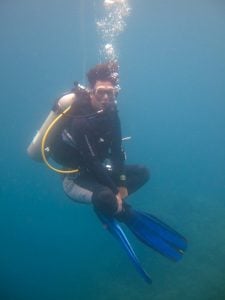 Hi! I'm Chris,  the founder of The Organic & Natural Paint Co, and I'm focused on the education and promotion of natural non toxic alternatives to chemical laden everyday products that we just take for granted. We have a choice, and I want to raise awareness of alternative products that don't actually harm us!
This company is my way of pushing the awareness of better indoor air quality, something that I am personally passionate about due to my own children's breathing medical conditions. I just couldn't paint with big brand standard petrochemical paint any longer and wanted another solution.
Read more: About me
Twitter: NaturalPaintCo
Instagram: thenaturalpaintco